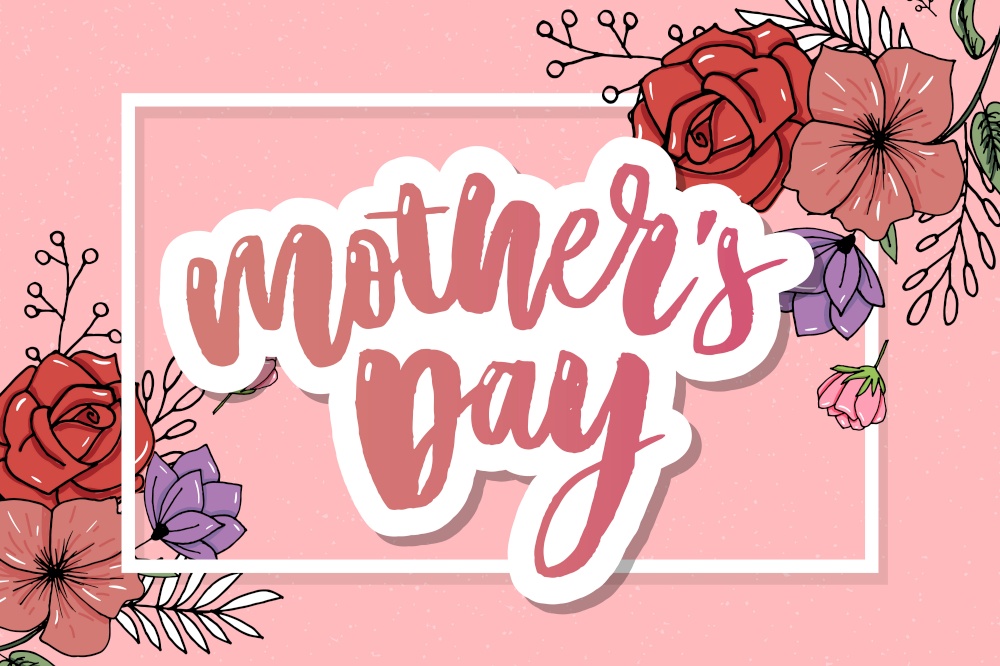 Mother's Day is May 14. You got that, procrastinating planners? 
Did you know that we're not the only nation that celebrates Mother's Day, and at least 50 other countries do?
As we gear up for Mother's Day, let's take a tour around the globe and explore some of the different ways other countries celebrate Mom.
Ethiopia
It's go big or go home in Ethiopia, where the Antrosht festival celebrates mothers in a three-day event.
The entire family gathers together for a feast, but here's the catch: the mothers are responsible for preparing the entire meal. Yes, you read that correctly. On Mother's Day, moms in Ethiopia get to cook for everyone!
Of course, the kids and the rest of the family show their gratitude by singing, dancing, and having a great time…but still.
Finland
For Finnish Moms, Mother's Day is quite the affair, as they are showered with all the classic tokens of affection, from gifts and flowers to the occasional breakfast in bed (burnt toast, anyone?).
But what really sets Finnish Mother's Day apart is the presidential touch. That's right, every year, the Finnish president honors a group of extraordinary moms. These super-moms have been nominated by their families or communities for their heroic parenting efforts.
Talk about a mom-umental occasion. Sorry, I had to.
Japan
In Japan, mothers are celebrated with a beautiful display of carnations.
These flowers symbolize the gentle strength, love, and resilience of mothers. Children often present their moms with bouquets or hand-drawn pictures of carnations.
Who wouldn't want to receive an endless supply of hand-drawn carnation doodles to redecorate their fridge every year?
Mexico
On "El Día de las Madres," mariachi bands serenade mothers with heartfelt songs, sometimes as early as 5 am, because who doesn't love waking up before sunrise to the sound of…well, anything?
At least the moms get to enjoy a day filled with love and serenades, accompanied by family gatherings and delicious feasts. And a nap somewhere in the middle.
Serbia
Known as Materice, this Mother's Day-like holiday occurs on the second Sunday preceding Christmas in the southeastern European nation.
On this day, children lovingly tie their mother's feet together using ribbon or string. The mother must then remain bound until she provides her children with little gifts and sweets. This is not a joke.
The silver lining? The following weekend, the mother and her children have the opportunity to do the same to the father, who must then reward them with Christmas presents and a lavish meal.
Okay then.
United Kingdom
"Mothering Sunday", as it's known, is celebrated on the fourth Sunday of Lent.
That name is so deliciously United Kingdom-ish.
Traditionally, children would return home from work or school to visit their mothers and present them with small gifts, like flowers or cakes. However, today's youth have upped their game, showering their mothers with all manner of gifts, breakfasts in bed and luxurious spa days.
You know what they say? "Keep calm and treat mom like a queen."
🚨SHAMELESS PLUG ALERT🚨
No matter what country you hail from, our Mom's Escape Gift Basket will make anyone's Mother's Day. Starting with Chardonnay—because what else is there to start with?—this winner is brimming with a bath pillow, eye mask, body polisher. Himalayan bath salt, soothing candle, bath bomb, face mask, and more to pamper Mom.  
About BasketWorks
BasketWorks is a woman-owned gift basket company located in the north suburbs of Chicago (specifically Northbrook, IL) since 1997. We are proud to offer a variety of gifts and gift baskets appropriate for all occasions. Each of our packages is built to order, allowing for customization at no additional cost to our clients. Contact us today!
Please subscribe to our blog post and follow us on Facebook and LinkedIn.