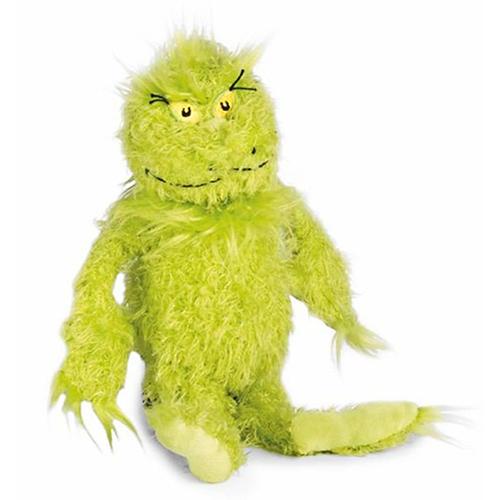 I highly recommed BasketWorks! I ordered one with a Cubs/Baseball theme. It made a huge splash and Lise went out of her way to get it done for me and she did it with a smile! BasketWorks has stuff for just about any occasion and I will definitely be back. Jim H, Glenview
The Grinch!
Bring Dr.Seuss's Grinch Who Stole Christmas to life with this 9" tall plush Grinch from Manhattan Toys. The Grinch has a reduced shipping rate of $6.
Ages 3 and Up - has small parts that may be a choking hazard to those under age 3.
As Pictured: $13.50
On Sale: $9.45