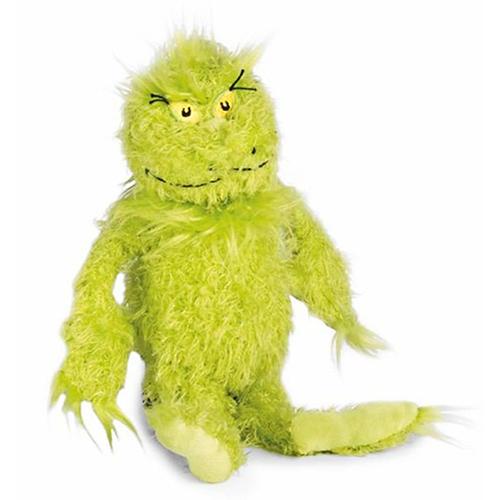 BasketWorks and Lise are a pleasure to work with. I asked Lise to put together a basket for another company that I was doing some business with and I had no idea what I wanted, she asked me a couple of questions and then came up with something that was just perfect. Elegant, useful and just right. The receiver was so surprised and so pleased. Thank you Lise and the whole team at BasketWorks. Nancy A
The Grinch!
Bring Dr.Seuss's Grinch Who Stole Christmas to life with this 9" tall plush Grinch from Manhattan Toys.
Ages 3 and Up - has small parts that may be a choking hazard to those under age 3.
As Pictured: $13.50