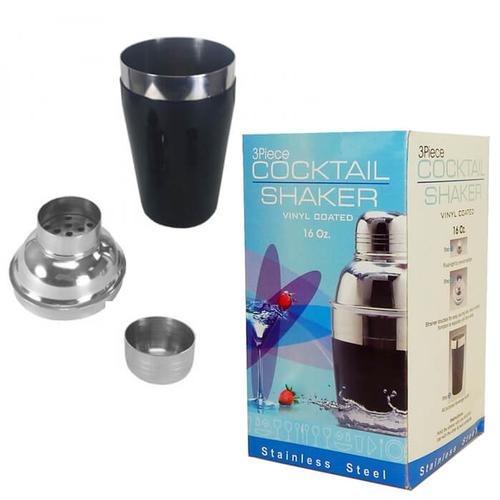 BasketWorks is my go to vendor for all sorts of situations. The baskets are great for when I want to reward or thank someone or to make a good impression. I always get great feedback from the recipients. Beverly A. BernemanPartner, GOLAN & CHRISTIE LLP
Cocktail Shaker
This cocktail shaker set is very cool, but we have too many! This is a 16oz stainless steel, vinyl coated cocktail shaker. Includes shaker, strainer top and cap.

Some of the boxes for these shakers are bent, ripped or otherwise damaged, but the shakers themselves are fine.

Take 25 shakers for $100, delivery to be calculated.




As Pictured: $10.00
On Sale: $5.00