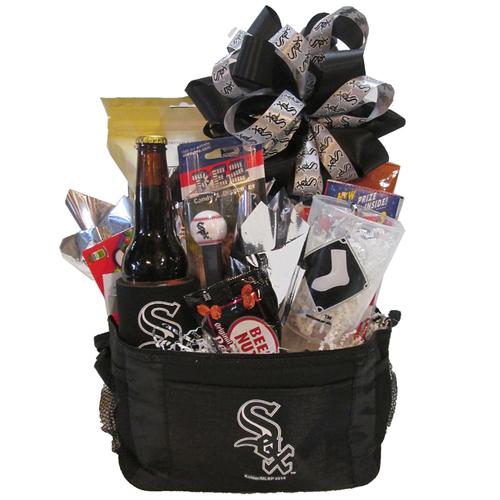 "BasketWorks is creative with gifts. Items included are always delicious! Professionally done, and delivered when promised. Customization is welcomed, service with a smile.
Valerie R, Insty-Prints, Arlington Heights, IL"
White Sox Cooler Gift Basket
Southside fans will love our Chicago White Sox cooler gift basket! Built in an soft sided 6 can insulated cooler, this package features great baseball park snacks and White Sox items!
White Sox pez
White Soz koozie

Beer Nuts
Cracker Jack
Root beer (one of our home town favorites, either Goose Island or Berghoff's)

Gary Poppins flavored popcorn

Honey twist pretzels
Movie theater box of candy
White Sox plastic tumbler

As Pictured: $75.00